Indianapolis Residential Locksmith
At Indianapolis Residential Locksmith we understand the importance of the security of you and your family. Let us provide the peace of mind and reliable security that you deserve. We are proud to provide the best Indianapolis Residential Locksmith. From mailboxes to mansions, we provide fast, professional, reliable work.
Burglaries, break-ins and theft from residential properties are a sad and all-too-common fact of modern life in America today. And, as a Indianapolis resident, did you know that the FBI "Uniform Crime Reports" confirm that you are more than twice as likely to be burgled as have your vehicle stolen?
That is why it is vital to protect your home, garage and outbuildings from even the most determined of intruders and to deter casual opportunists by hiring a locksmith in Indianapolis. Think about it, if he sees that you are well secured he'll just walk on by and look for easier prey.
We also provide comprehensive, rapid-response services to home owners who have lost their keys, need their locks repaired or replaced in a pinch.
So, whether you are just moving in, building from scratch or are simply determined not to become just another statistic, call us today at (317) 653-6505 and we'll make sure that your home is protected, secure and safe.
Installing High Security Doors
There are many retailers that offer high security doors and locks but do not actually give information about their uses and requirements. For example, the best high security doors need a door frame strong enough to hold it, as well as a reinforced walling.
A qualified and honest locksmith would first visit your property, measure your door frames and assess the construction materials of your home. Then you will be given a list of the best options for making your home more secure by installing a high security door.
Replacing your locks also require an evaluation of your door. It is of no use to install a high grade lock on a feeble door. And the door frames should also be able to fit the specific latch and plate. There are other things to consider, such as installing the right kind of deadbolt.
Elegance is one other factor when deciding what kind of door, lock and knobs to install. We have the widest variety of options for you to choose from, and our knowledgeable personnel will be happy to assist you and answer all the questions you might have regarding home security and interior/exterior design.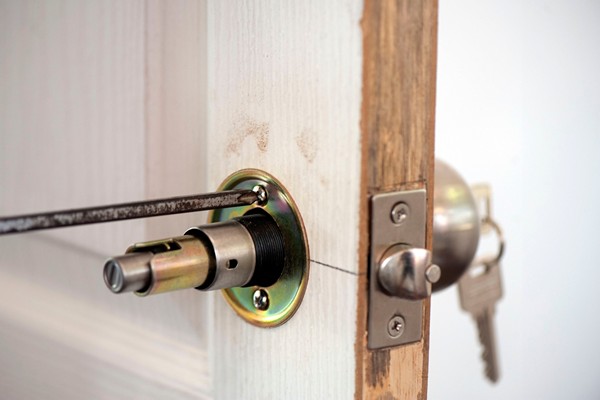 Indianapolis Residential Locksmith Services
Indianapolis Residential Locksmith is proud to offer the highest of quality locksmith services in Indianapolis. Here are a few areas where we can help you with your residential lock needs:
Replacement of Locks
Repair of Locks
Masterkey Systems
Key Creation
Key Replication
And More!
Locks Re-keyed in Indianapolis
If your keys have been compromised, Indianapolis Residential Locksmith can have your Indianapolis locks re-keyed so that your space or vehicle is secure, and if someone tries to enter with your old keys, they will no longer have that ability. Simply by re-keying you can have peace of mind again. Our experienced technicians can take care of ensuring that your Indianapolis property is secure.
We are a mobile locksmith in Indianapolis – if you have 6 different keys for your house and you would like to have only one key, we can come out and re-key your locks so they all use 1 key. This easy process saves you time and money as we get your keys down to just one.
We are conveniently located in the Indianapolis giving us easy access and many other popular areas. Our experienced technicians will work quickly to get you on your way. Give us a call today to set up an appointment, and let us come to you and take care of re-keying your locks (317) 653-6505.