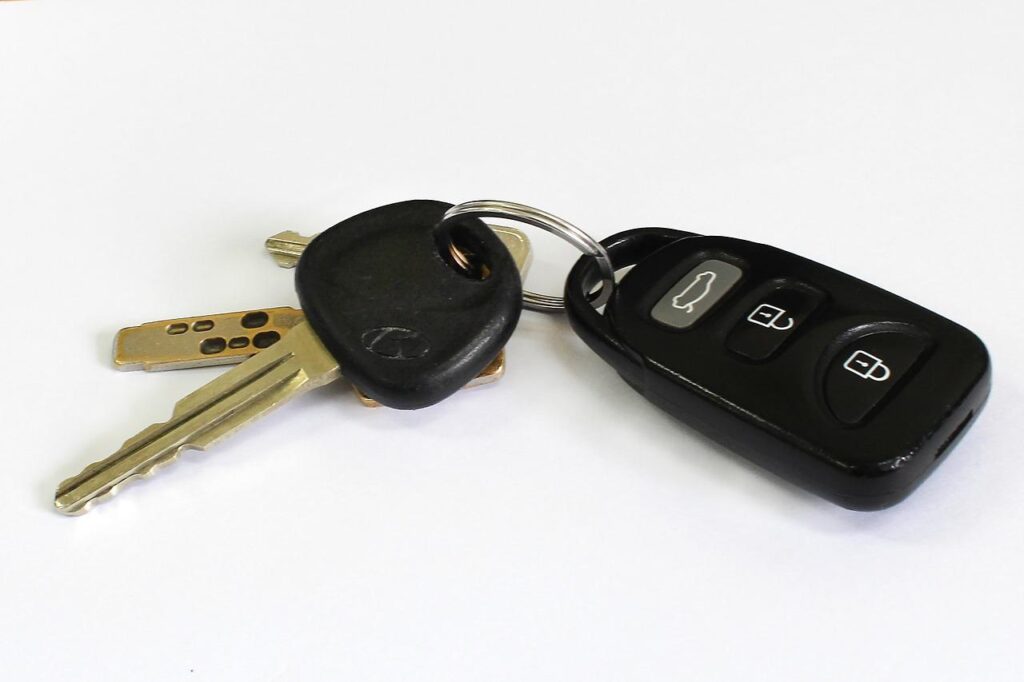 Car key replacement
When you lose or misplace your car key, it may be a frustrating and even terrifying experience if it is your only copy. The good news is that there are a variety of car key replacement services available for you to take advantage of when the need arises. Many of these companies, like Indianapolis Automotive locksmith, provide quick replacement services so that you may have your car back on the road as soon as possible. Let's take a look at some of the more important things to keep an eye out for a while you're changing your car key.
Make a Spare Car Key Even if You Don't need it. 
To avoid a potentially uncomfortable scenario, create a duplicate of your vehicle key as soon as possible—before you lose your original. As a result, you will save a great deal of time and frustration in the future, so consider it a wise investment "just in case." It's not a good idea to keep your extra key in your car since it won't be much use if you are locked out. It may make the work of a vehicle thief much simpler. Consider putting your backup key somewhere secure in your house. Another option is to use a magnetic key box, which may be attached to the bottom of your car with a strong magnet. It won't come out while you're driving. This kind of magnetic key storage box may be quite difficult to find if you choose the appropriate type and place it in the proper location. You'll always have a spare key with you, no matter where you are, even if you're not in your car.
Make a duplicate of the key without the original.
If you don't have your original vehicle key, you'll need to have a duplicate made. What this will normally cost depends on the year, make, and model of your car. Many recent kinds of automobiles are equipped with wireless key fobs. It enables you to lock and unlock your car from a distance, as well as perform additional functions like opening the trunk and triggering the horn in an emergency. If your vehicle is equipped with a conventional key that lacks these functions, the cost of replacement will be substantially lower. The vast majority of car key replacement services are completely mobile. They will come to you rather than you having to figure out how to get your car to them. The fact that you won't be able to start your automobile if you don't have your key makes things considerably simpler. A specialist like Indianapolis Automotive locksmith will come to your location and create a new key for you, as well as program the more complicated types of keys if you have them.
The loss of your automobile key is not a reason for alarm. Service providers that come to you and install and program a new key for your automobile are quite affordable. It shouldn't take any more than an hour to complete. However, prevention is always preferable to treatment! If you still have your original key, it's a good idea to produce a duplicate as soon as possible.
You may be wondering why locksmiths or car key professionals are the best ones to call when you need a car key replaced. If that is the case, you have come to the correct spot. Prior to replacing your car keys, there are a number of considerations that you should keep in mind. Essentially, it is all about the effectiveness and safety of your car afterward, and in that case, you should always choose to work with a highly skilled and trained locksmith like Indianapolis Automotive Locksmith to ensure that you get the best results possible.
The Reasons to choose automotive locksmith for car key replacement
When it comes to car key replacement, there are many reasons why you should always prefer to deal with a locksmith or car key expert. Here are some of them: For those who live in Los Angeles and need a new vehicle key, Indianapolis Automotive Locksmith is a good place to start looking.
Extensive knowledge and expertise
Making a keyhole, Automotive Locksmith has been trained and has all of the essential skills, knowledge, and instruments to effectively and efficiently resolve your issue. A locksmith's expertise is further enhanced by the fact that they have dealt with a large number of clients who have had a variety of locksmith issues, which serves as a clear indication that they are well conversant and familiar with any type of car key issue, ranging from door to ignition. As a result, hiring a locksmith will save you a significant amount of money and time. Even more importantly, a reputable locksmith will always provide you with expert guidance on how to properly maintain your automobile ignition system and other associated components in order to help you last longer.
High-quality components and brands
A locksmith will always provide you with the greatest service possible simply because they want to maintain their excellent reputation. As a result, you will be able to get high-quality materials that will allow you to use them for a long period of time without having to return to them for repairs. In fact, this will always ensure you of the highest levels of efficiency, durability, and effectiveness.
Reliability is important.
As a result, there are a number of locksmith companies that provide 24-hour support service, ensuring that in the event of an emergency, they will always be there to assist you at any time of the day or night as soon as you call them.
Affirmation of commitment
In order to stay viable in the market and also to keep up with the fierce competition, every business will always strive to maintain the highest level of service possible. As a result, you will find that every locksmith will always provide high-quality and excellent service that will always give you every reason to be satisfied at the end of it all.
Completely safe and secure
A locksmith will always provide you with a new key that cannot be obtained anywhere else, and this will always ensure that the safety of your automobile is always ensured. Replacing your car key is something else that you should do with caution. Also, as far as secrecy is concerned, locksmith companies such as Indianapolis Automotive locksmith are always reliable in the sense that they will always wish to keep their customers' information secret and in accordance with their needs.
Convenience
Convenience is something that everyone enjoys. Misplacing your car keys might cause you a great deal of difficulty. You will quickly discover that hiring a locksmith rather than going to a vehicle dealership is more convenient. Among the documents you will be asked to bring with you while seeking car dealership services are your driving license, car registration, vehicle identifying number, and so on. This may cause you a little inconvenience. An experienced locksmith, on the other hand, will respond promptly to your call. Because you do not have to offer him or her all of the information, their services are quicker and more convenient.
Save time and Money
When you engage the services of a vehicle dealership, you may have to wait one or two weeks before you get your new car keys, depending on the circumstances. When you use the services of an Indianapolis Automotive locksmith, on the other hand, it will only take him or her one or two hours to replace your car keys. This may save you a significant amount of time.
There are no geographical restrictions.
Even if you reside in a distant place, automobile locksmiths such as Indianapolis Automotive locksmith can easily provide their services to you as needed. In most cases, these individuals are just a phone call away. You will not be restricted in any way by your geographical location. It is true that if you use the services of an automotive locksmith, replacing your vehicle keys will not be prohibitively costly. These professionals are committed to their jobs and have a wealth of knowledge and expertise in the field of car key replacement. When it comes to replacing your car keys, you won't have to delve deep into your wallet. You will be pleased with the outcomes if you choose the Indianapolis Automotive locksmith.
Help in Emergency
It's possible that you'll forget your vehicle keys in the middle of the night and have to drive home. You may also lose your car keys at home, causing you to drive to and from work. This is the reason why you want immediate assistance in order to reach your next location. In this situation, you'll need to contact a locksmith to help you; if you are in Carmel, Indianapolis, just call Indianapolis Automotive locksmith, we will take care of the issue, and you will be able to enjoy driving your automobile once again. Because they often provide same-day service, you can be confident that you will have your vehicle keys replaced as soon as possible.
In conclusion, this is a technical task that requires professional skills and techniques to complete; attempting to repair it yourself or with someone who is not experienced may result in serious damage that will also cost you a lot of money in the long run; therefore, do not hesitate to contact Indianapolis Automotive locksmith for all of your car locksmith needs, and we will ensure that you get the best value for your Money at the end of it all.